10 Things to Do in Muskegon This Weekend
Muskegon offers some of the most amazing sights and activities in Michigan and, lucky for you, The Shores of Roosevelt Apartments offers easy access to it all! Spend a day exploring all of the amazing shops and restaurants with your friends or uncover hidden treasures in one of the amazing museums like the Muskegon Museum of Art! There are so many activities and places to visit for every occasion!
Below is our guide to some of the exciting adventures and can't-miss restaurants that await you in Muskegon, MI! Being so close to the action at The Shores of Roosevelt, you'll always have something fun to do.
TOP 5 PLACES TO GO IN MUSKEGON
The Muskegon Museum of Art is a great spot to visit while you are living at The Shores of Roosevelt Park! At the museum, they aim to foster lifelong study and appreciation for the visual arts. The museum contains a collection and exhibits highlighting American and European artwork. The collection has several different art types including paintings, glassworks, sculptures, and much more. There are also several rotating exhibits to make every visit a new experience! Check out their website today to see the current list of exhibits and plan your trip today.

There are also several educational opportunities that are available such as tours, programs, and more. You can also visit the museum store to find great gifts and souvenirs. Visit the Muskegon Museum of Art today.





296 W Webster Ave Muskegon, MI 49440

Whether you are looking to relax on the weekend or try a fun activity, Muskegon Lake is the place to be! The lake is less than 20 minutes away from Shores at Roosevelt Park and is the perfect destination for an evening stroll or weekend adventure. There are many activities that you could do while you are at the lake including swimming, boating, fishing, and more. The park also has areas for camping, biking, and dining. For a more relaxing visit, enjoy the scenery and beautiful water feature. No matter what you are looking for, Muskegon Lake has the perfect activity for you!



3560 Memorial Dr Muskegon, MI 49445

The USS Silversides Submarine Museum is a top-notch museum that aims to honor, preserve, and teach about the men and women of the military. There are many different activities that you can do here including a tour of the museum, an overnight camping experience in a submarine, visiting their shop, and attending various events. In addition to the 2-story museum building, you are able to climb aboard the USS Silversides (a Gato-Call Word War II submarine) and the USCGC Mclane (a prohibition-era U.S. Coast Guard cutter). Visit their website today to see upcoming events and to plan your visit!



1346 Bluff St Muskegon, MI 49441

Just north of Muskegon, Michigan's Adventure Amusement Park features over 60 rides, slides, and attractions. Whether you are looking for heart-pounding thrill rides or rides for the smallest members of your family, Michigan's Adventure has the perfect option for you! In addition to the amusement park, Michigan's Adventure is also the site of WildWater Adventure water park. The water park is the perfect way to spend those hot Michigan days! There are also a wide variety of dining, shopping, and special events at the parks. Visit Michigan's Adventure's website today for ticket information, hours, and more.



4750 Whitehall Rd Muskegon, MI 49445

Muskegon State Park is a beautiful park with a variety of different activities to do in both the summer and the winter months. The park is located along 3 miles of the stunning shorelines of Lake Michigan and Muskegon Lake. Some of the activities available when you visit the park during the summer are p, swimming, fishing, camping, and much more. There are also picnic shelters available and 6 trail loops throughout the park.

This isn't just a summer park! In the winter, you can cross-country ski, ice skate, or cross-country ski. There is even a luge course available for those looking for an adrenaline rush. In addition to the outdoor activities, Muskegon State Park also hosts events year-round. Whatever season you visit and whichever activity you choose to do, you will have a great time at Muskegon State Park.




3560 Memorial Drive North Muskegon, MI 49445

TOP 5 AMAZING PLACES TO EAT IN MUSKEGON
There are many great restaurants that are located near The Shores of Roosevelt Park. Try out these great restaurants and more while you are living in this great community.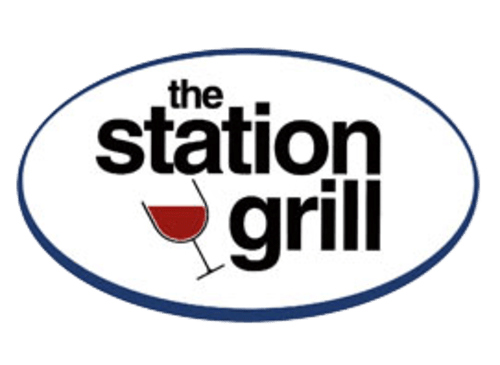 If you are looking for a great hamburger, come down and try out The Station Grill. The local favorite is located just a short drive from The Shores of Roosevelt Park. Station Grill is modeled after a 1940's service station and has been serving Muskegon since 1972. On their menu, you will find burgers, salads, tex-mex choices, and specialty menu items. No matter what you are craving, Station Grill is sure to hit the spot! Check out their menu today and make the Station Grill your next lunch or dinner location.
910 W Broadway Ave Muskegon, MI 49441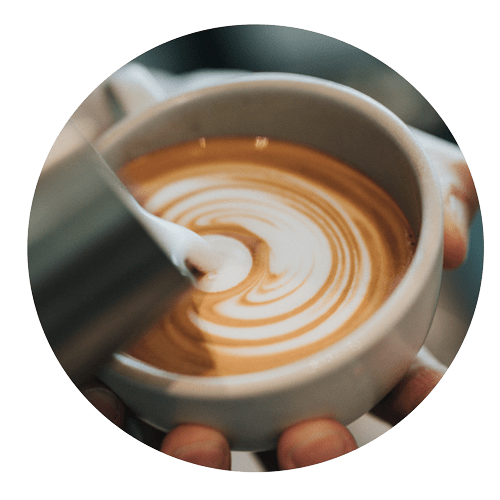 Carmen's Café is a laid-back diner-style restaurant serving breakfast and lunch. Carmen's has a 4.6-star rating on Google with over 900 reviews! Patrons rave about the fast, friendly service and the hefty portion sizes. Their menu features breakfast favorites like omelets, pancakes, and eggs along with lunch staples including sandwiches, soup, salads, and more. For a classic diner experience, Carmen's Café can't be beaten! Take a look at their menu today to plan your visit!
878 Jefferson St Muskegon, MI 49440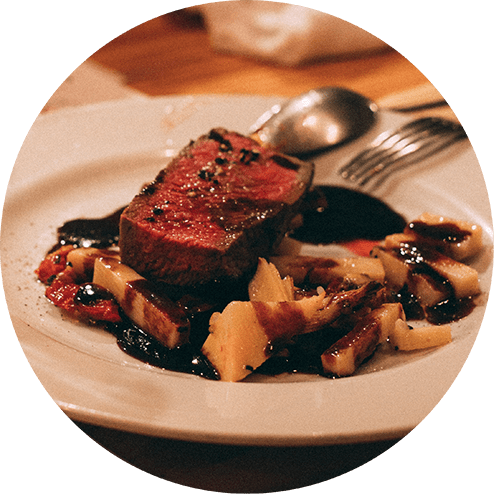 After you visit the USS LST 293, head down US 31, and just 6 minutes away, you'll find Hank's Tavern in Muskegon, Michigan. This is the perfect food for the end of your day at the lake! Along with standard bar food and Mexican favorites, this is perfect for when your group can't decide where to eat. Hank's has everything you could want, whether it's soup and a salad or a burrito and guacamole! Pair your meal with one of their many beers, wines, or cocktails. Hank's is conveniently located right off US-31 and only five minutes from Muskegon Lake.

2536 Henry St Muskegon, MI 49441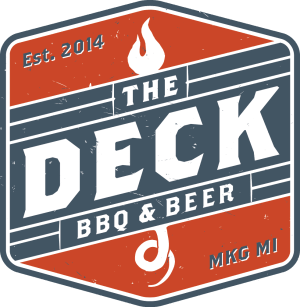 Located at the Ovals on Pere Marquette beach, The Deck BBQ & Beer is a lakeside dining experience like no other! The Deck is only open during the summers and is the perfect place to stop after a day of swimming and relaxing on the beach. Their menu has a wide variety of food options from burgers and hot dogs to tacos and BBQ plates. The Deck also has live music performed for all patrons to enjoy. Check out their menu today for their full menu and upcoming music events!
1601 Beach St Muskegon, MI 49441


Hobo's Tavern takes pride in providing delicious food with great service at affordable prices. Stop in for their weekday lunch features or happy hour and dinner features on Fridays and Saturdays. The menu at Hobo's varies from wraps and paninis to pasta and charbroiled steaks. Hobo's also has a full gluten-free menu available. No matter what you're craving, Hobo's Tavern has you covered! Take a look at their website today for their most up-to-date specials.

1411 Whitehall Rd Muskegon, MI 494455


Testimonials
Very fast, friendly, professional service. Would HIGHLY recommend you "hanging your hat" at the Shores of Roosevelt Park!!

- Anonymous
Love my apartment. The staff are friendly, and helpful. Keep up the good work.

- Anonymous
Very glad I chose this community the staff friendly an easy took work with.

- Anonymous
Clean, pleasant staff, great location, and the the most reasonable priced!

- Anonymous
Been here for 2 years and I have to say it's been an amazing stay and I will be staying for another year . I appreciate the openness of the staff whenever I have an issue or just to listen when I want to share my day, the girls are awesome!

- Anonymous
Moving in was easy and painless with Jenn. She was super sweet and funny which made it even better. She got me into the ground floor which I appreciated SO MUCH!

- Anonymous
4 Star Review: Overall it's been a pleasant experience living here.

- Google Review
The two years we have been here have been pleasant. Maintenance is kind, and the office is willing to work with you on issues that may arise to living in large apartment. The pool is nice when it's hot. There are AC units that haven't cost us an arm and a leg to run. The winters are just right. The grounds are well kept. Overall a good experience.

- Google Review
5 Star Review: Happy to be a resident here at The Lakes for another 3rd year in a row. Summertime is the best here because the resident events are usually pretty fantastic! Good job Jen and Brit!

- Google Review
The Shores of Roosevelt has been a delight to live in. The atmosphere here is calming and relaxing. The pool is convenient and the guys keep it clean! Thankful for the great girls in the office to always help with my needs :) 5 stars!

- Google Review
5 Star Review: New move in. The process was easy thanks to Jenn. Very kind, down to earth person to talk to. Happy to be here!

- Google Review
5 Star Review: I'm a new move in and I must say i've been working with Jenn for what feels like months but so worth it! She was patient and kind through the whole process with all my questions and concerns. The complex so far is perfect for what I need! The pool is beautiful and location is spot on.

- Google Review
With Covid happening I did a "Self guided tour" The model unit is beautiful! Jennifer was more than attentive even with Covid, she was respectful and wore a mask! Lots of places I have visited did not do that so it was a relief to see this. She showed me their amenities (pool/fire pit) and laundry rooms. Fantastic location!

- Google Review
5 Star Review: My experience here at the Shores of Roosevelt has been exceptional! Been here for 5 years and love it! Jennifer is extremely sweet and very helpful! Jodi is always happy and welcoming!

- Google Review
5 Star Review: Mark the maintenance tech fixed my stove and double checked if there was anything else that needed to be done before leaving. It was much appreciated. Very thorough and nice.

- Google Review
Been here over a year, great place! Amazing location and good price. Maintenance is always on point and office staff are great with communication. Highly recommend seeing Jen for your move in process!

- Google Review
5 Star Review: Most everything can be done form a smartphone which I find super convenient. Jennifer in the office helped me sign my first lease and was super helpful. I hate filling out paperwork but with Jodi and Pamela in the office it was painless. Maintenance has always been there within a day of putting In a request. I have been here two years and love my new apartment!

- Google Review
5 Star Review: Is a good place to live and an incredible staff, they are very kind.

- Google Review
5 Star Review: Been here for 24 years and I have nothing but great experiences and positive feedback to give to the Shores. Maintenance is always on their A game when it comes to work orders and the office staff are extremely polite and helpful. Long time resident and have no complaints.

- Google Review
Enjoy my stay here! Love the location and resident events each month

- Yelp Review
Easy to apply. Respond time is very quick

- Facebook Review
Love the Shores! Maintenance is punctual, Derrick is wonderful. Love the spacious courtyard and resident events. Have to give Jen a shout out as well for all her help and warming personality!

- Google Review
Awesome place and even better staff!

- Facebook Review
It's in a very good area. Good school district!

- Facebook Review
5 Star Review: The shores is a great place! Great employees and wonderful location! Would recommend to anyone!

- Google Review